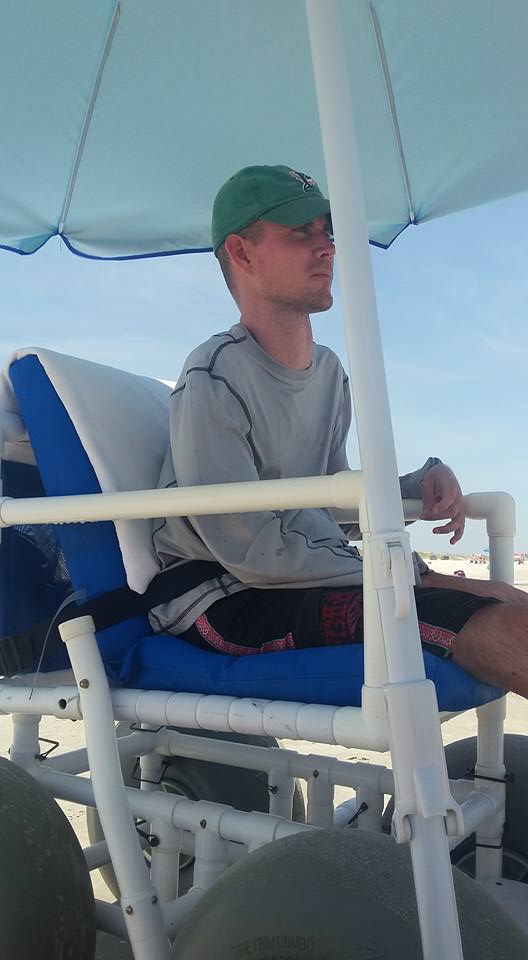 Hi there! I broke my neck in a diving accident when I was 15, it paralyzed me from the neck down and I drowned. Fast forward years later, I am alive and well. Not lucky at all, it was a miracle.
I slowly started moving and even though told by Dr's I would never walk, I tried anyway. I am mostly reliant on a power wheelchair for my independence and am truly blessed.
I accept my injury but I have always known I could be better, much better in fact. I'm no trainer or fitness expert but I train my body the best I can figure out. No one that finds themself in a wheelchair should ever feel like just accepting that is the right thing to do. Tragic accidents happen and sometimes we can't fix things like the way they were before, but we can always be better than we are and fight for what we believe in and know is true.
For me being better than I am is a simple concept. Find and move my body the way it was made to move and improvements will happen. Logic and hard work produce results. I do improve slowly but I know that if and when I figure out the simple basics of what I need to be doing to increase my functional movement that my progress will be even greater. Until I figure out those exact things I continue to get on my feet daily with the help of my wife using different walkers and a standing frame I push to maintain what I have gained so far. I also try to train my arms, legs, core and back and everything else I can and not get caught in just focusing on "walking." A baby does not just start walking, they have to first learn to roll and crawl and push up and in the meantime build their overall strength. Logically I know those principles apply to my training and improvement as well.
I know I will never be able to do back flips ever or be the way I was before my injury, but I do know that I can be much better and that is what I must fight for.
A friend recently sparked my interest in the benefits of pilates to someone with a spinal cord injury. He has a spinal cord injury as well and has made great progress with using the pilates exercise principles.
I appreciate all kind words of encouragement and prayers and if anyone would like to donate toward the cost of the pilates classes you can do so by clicking the donate button. Thank you for your support!